Our Business is Protecting Yours
Every organization faces different challenges on the path to success. Inland Fiber is here to protect your critical infrastructure so you can focus on what makes your organization great. With our carrier-grade facilities safely located in the heart of Central Florida, we deliver customized solutions that support your needs today and the flexibility to rise to the challenges of tomorrow.

Data
Center,Colocation
Minimize risk, maximize availability and reduce costs with Inland Fiber customizable colocation services.

Network
Services
As a carrier neutral facility, we offer solutions that leverage our relationships with all our carriers to deliver the network services you need.

Disaster
Recovery
Our carrier grade facility is strategically located over 60 miles from either coast, outside the flood zones, and is 168 feet above sea level.

Business Continuity
& Tech Suites
Come see how our clients have leveraged our strategic location and our carrier grade facility to ensure business continuity for both their IT assets and their human assets.
What People are Saying about Inland Fiber
"Our business is protecting yours."
Inland Fiber in the Heart of Central Florida
Inland Fiber owns and operates our carrier-grade, Tier III facilities. The Inland Fiber Technology Park is located in Winter Haven, Florida, on the I-4 Corridor between the Orlando and Tampa Bay areas.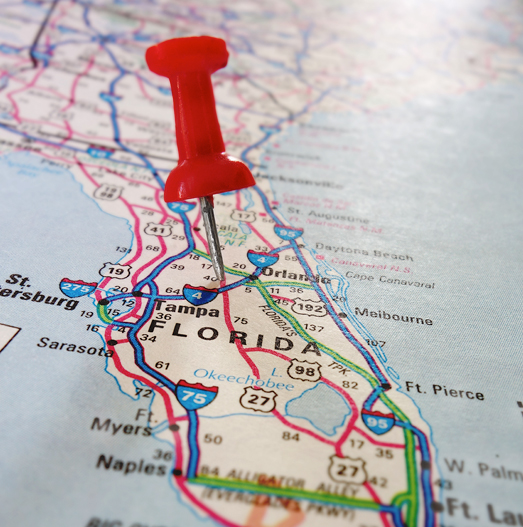 The secure, protected inland site is ideally situated for protecting the critical infrastructure of organizations and government agencies of all sizes. Easily accessible from all parts of the state, yet away from the risks associated with coastal locations, the Inland Fiber Technology Park is located at 168 feet above sea level and is outside the 500-year flood zone. It is also outside the maximum wind-borne debris areas associated with a landfalling hurricane.
Our strategic location, coupled with carrier-grade facilities and extensive amenities, makes the Inland Fiber Technology Park the right choice for protecting your mission-critical infrastructure.




Wholesale Data Center Space


Tech Suites & Business Continuity Space



5-7 layers of physical/logical access security

24x7 DVR Video Surveillance

Inland Fiber maintains compliance certifications to support the diverse requirements of our data center clients.
Contact one of our Experts Today
We look forward to hearing from you.