Our Business is Protecting Yours
Our data centers are strategically located in the heart of Central Florida, designed to protect critical infrastructure from the hazards of coastal Florida conditions and meet the compliance requirements of any business, government agency, organization or service provider.
Location, Loca
tion, Location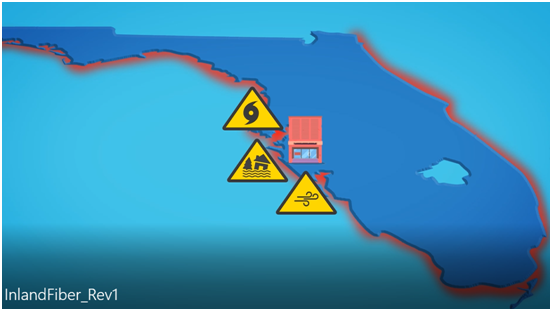 If your critical infrastructure is located close to the Florida coast which is prone to natural disasters such as hurricanes, flooding, and damaging winds.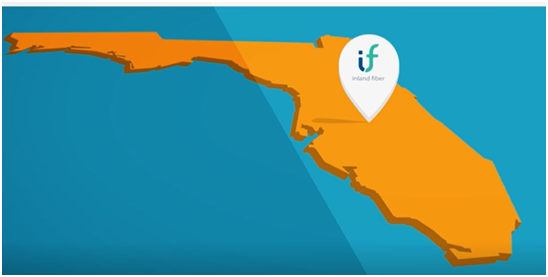 Look no farther than Inland Fiber. Strategically located in the heart of Central Florida.

•168 Feet Above Sea Level
•Outside 500 Year Flood Zone
•Outside Wind Blown Debris Zone
Most business models today demand 100% access to data 100% of the time. That is why we strategically located our data centers in the heart of Central Florida and chose carrier-grade facilities.
If you operate a business with critical IT assets, we would love to partner with you to design a business continuity solution that is tested and works when you need it most.
The Port engaged Inland Fiber for our critical infrastructure as well as our business continuity needs, approximately ten years ago. Our custom solution at Inland Fiber is a success, we test our business continuity and disaster recovery regularly. If you asked me to rate the service on a scale of 1 to 10, it was excellent! I would give Inland Fiber a ten out of ten.
As a long partner of Inland Fiber, I find it refreshing to know I have a trusted partner and resource to assist me and my team with our needs. Over the years we have been able to rely on Inland Fiber for sound advice, technical support, and technology road mapping. The team is approachable, knowledgeable, and always available – even at midnight hour.